Online Classes Coming Soon!
Hours for all live classes:
10am-12pm  CKTT Level 1
1-5pm  CKTT Level 2
---
Upcoming Live Classes:
Saturday, August 24th
Saturday, September 28th
Saturday, October 26th
Sunday, November 24th
Kinesio® Tape Intro Video
Intro classes open to EVERYONE!

 

A perfect tool for trainers, coaches, massage therapists, or any fitness pro!

 

On-site workshops available.  Bring Kinesio Tape® to your gym, dance studio or school!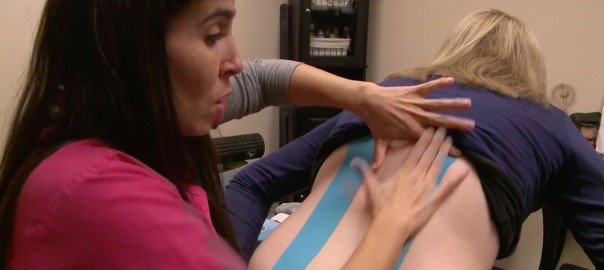 Dr. Christina Lujan of Albuquerque is a Kinesio Taping Instructor.  This original method has many useful pregnancy applications.
Take CKTT® Workshops. Get CEUs!
  **Licensed Massage Therapists in New Mexico**
Get CEUs for your state license renewal!